A Digital Agency
With A Difference!
At Hot Dog Solutions we pride ourselves on doing things a little bit differently. We're almost the anti-agency, agency. With USPs that you won't find elsewhere.
Results Driven
Unlike our experience of hiring agencies who talk about impressions, clicks but don't care about conversions. For us at Hot Dog Solutions, it's about delivering a positive return for our client – and hitting our measures of success.
Every day, we monitor the performance of both our site builds, and our marketing activity for our clients; and we make changes to optimise on their behalf.
We understand that we need to maximise every single marketing dollar spent online. As, ultimately, it's our client's money and not our own; and we do both internal reviews and report back to our clients on the performance of their campaigns every week.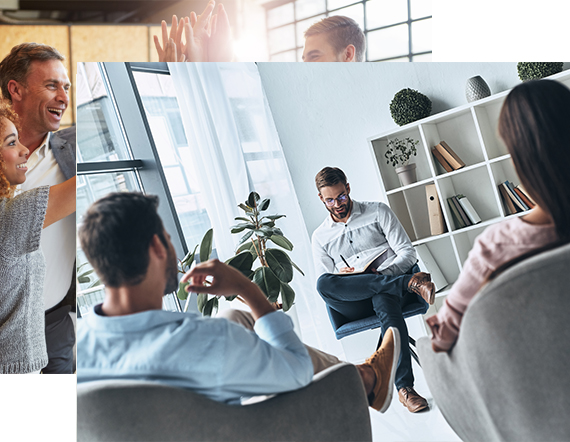 No Hidden Charges!
At Hot Dog Solutions, we do not charge commission on our client's media spend. This means 100% of the money you spend on media, is spent on the media, and a percentage is not added to our monthly fees.
For other agencies, the percentage commission is a key part of a normal marketing agreement and provides the bulk of their income for the year.
It also means, that as a business, you always know how your money is being spent, and how much to budget; so, you can be assured of getting value for money.
Tailored Solutions For Your Business
We're very much under the view that every business is different and therefore we don't do 'copy and paste' marketing programmes. One of our marketing specialists will sit with you, establish your needs and put a plan together.
We can do as much or as little as you like – taking care of your entire marketing operation, or just one aspect. You get access to all our solutions and team regardless of what you choose; but we'll focus on where you feel we can add the most value.
Extension Of The Team
In part because we're results driven, at Hot Dog Solutions, we prefer to operate as an extension of the team. Our team members get to really understand our clients' needs; and therefore, we try to be as accessible to our clients as we possibly can – through phone, slack, skype and email.
If you need additional support or consultation, we'll do what we can to support, even if this isn't in our normal remit.  We will do as much, or as little as you see fit.
We Evolve As You Do
We understand that business is never static, and your needs will change throughout the year based on seasonality and other factors.
We evolve to meet the needs of our clients, unlike other agencies who charge for additional expertise; we're in it for the long haul. We believe that as a client, you should have access to all our team's capabilities. One contract, covering all your needs, which will evolve over time.
Retail Specialists

We understand the demands of retail extremely well. While like all agencies, we prefer the time to develop campaigns and solutions for our clients; we also know that the retail sector is fast moving and often tough. We will always do what we can to react with late /no notice for our retail clients; whether that be to turn around a last minute newsletter campaign or to launch new offers on the affiliate network.  As corny as it sounds – we truly see your success, as our success.
Multi-Territory Specialists
We have account managers who speak French as well as English to cater for some of our EU clients; we have built websites that are trading all over the world and have access to translators who are living within those territories.
We're used to currency conversions, we currently primarily work with Sterling, Euro, Canadian and US dollars and in the past have also worked with Krone and Australian Dollars.