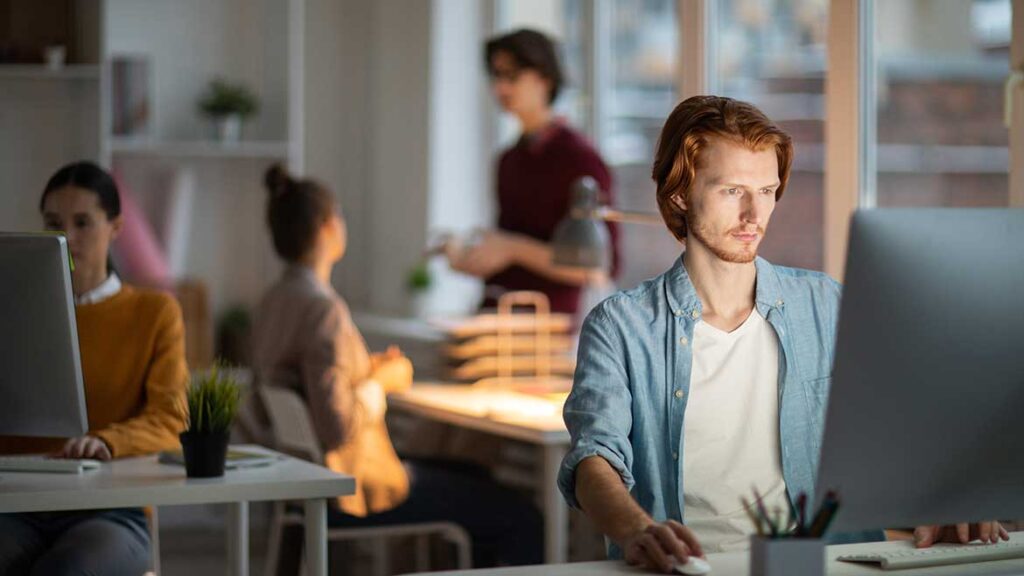 How We Work
Our Hot Dogs team are experienced in multiple programming languages and platforms. We have no preconceptions on which platform to use. For us, it's about delivering for you, our client – to your requirements.
Each platform has its own pros and cons. For instance, a WordPress site can be styled in a variety of ways, and is usually highly cost effective; but is unsuitable for large website builds. While Magento is a staple of the ecommerce world, but may be associated with additional license fees and hosting costs.
Ultimately, we're here to support you in taking these initial steps. Or, in upgrading your current operation.
At Hot Dog Solutions, we tend to work on a fixed price basis – so you always know where you stand. IT projects are notorious for delays; so, assuming that your requirements do not change through the build process (at which point we would need to re-quote); we will never charge you extra, in the unlikely event that your project is delayed for whatever reason.
While fixed price projects are not unheard of in our industry; from our experience of hiring agencies over the years; most development agencies charge for time, regardless of their initial quote. If things take longer than initially expected, then they pass this cost onto their client.
At Hot Dog Solutions, we believe that each project we take on is a partnership with our client – so, we operate on a fixed price basis to ensure we both have skin in the game, and we are incentivised to hit both our budget and our quoted timeframe.
While every client project is unique; most tend to follow a similar process in terms of coming back to you with a quote and the build.
1. LET'S GET COFFEE
Our standard process usually starts with a call on the phone, or meeting for a coffee. We will talk through your requirements and discuss what you're looking for in terms of functionality and look and feel. We'll brainstorm ideas with you at that session, and hopefully leave as friends!
2. INITIAL QUOTE
We'll put together a proposal with a min / max costs based on your requirements, so you can make an informed decision on whether you wish to continue. We normally would discuss this on the phone.
3. DISCOVERY STAGE
Assuming you wish to continue (and we'd hope you would), we would start the discovery process. As part of this process, we will usually layout every page on your website for your approval; and firm up the requirements / answer any unknowns.
4. SITE BUILD
Once discovery has concluded, we will start the site build. Keeping you up-to-date with regular calls and development assistance.
5. TESTING AND UAT
We will host a test site, that is hidden from the public for you to review. This will either be on your own hosting, or an environment that we set up on your behalf. Between Hot Dogs and yourselves, we will test all features / functionality and ensure that the site is on track to deliver for you. Allowing for changes as required.
6. MEASURES OF SUCCESS
We will do a final SEO review, and install Google Tag Manager, allowing you to add tracking in at a later stage, without necessarily having to receive outside help. We will get you setup with Google and build you a reporting dashboard.
7. LAUNCH
We will launch and be available for training and to answer any questions you might have with your new website. Teas and Biscuits all round!
Ultimately, we're here to support you in taking these initial steps. Or, in upgrading your current operation.
Traffic and Sales Generation
You can have the best website in the world, but if you don't drive traffic to your site, then no one will know about how awesome you are!
Search Engine Optimisation (SEO)
Starting with a FREE audit, we will help you to get your site ranking well on Google.
Every client has different business objectives, audiences and opportunities. We use a series of techniques that help us identify what needs to be done to achieve your business targets. Increasingly important is getting under the skin of your target audiences, what motivates them, what needs you are addressing and finally, how and where to reach them in an actionable and measurable way.
Paid Search and Paid Social Media
We can boost your profile online, generate new traffic and sales in a cost effective / results driven manner. Working in conjunction with yourselves or on your behalf, we can target consumers in a variety of ways. Unlike other agencies, we do not earn additional commission on traditional Google Shopping, Pay Per Click and Paid Social campaigns (unless working on a pay on results basis).
We know how to appeal to customers. We know how to build programmes; we can help you associate point values with products and plan out both redemptions and establish your overall proposition.
We have access to thousands of influencers in multiple countries who can tell their audience to support your business. We can match your brief to influencers and present you with options to amplify your key brand messages and influence customer behaviour. We can manage your campaign in-house, and report on all activity.